Our Offer
The diamond technique is the latest, quickest and the safest way to treat the concrete, reinforced concrete, stone, bricks and different materials used in the building industry.
The surfaces and the edges of the treated material remain smooth and this facilitates significantly any subsequent work.
Tk Service uses pipe drills , disks and ropes equipped with cutting edges that are made of special alloys with the addition of diamonds. The bore and the cut are conducted without any impact whatsoever and this in turn prevents the material from micro-cracks that may deteriorate its structure.
We reduce the excessive dusting at workplace by either spraying the water directly onto the treated surface or by the use of the drain pipe.
Drilling
The bore is conducted by using the pipe drills equipped with the elements made of diamonds.
There is a possibility of angle-drilling thanks to the use of the special extensions, even down to the depth of a few meters
We also possess handy equipment that enables us to drill in the places where the access is limited and simultaneously we are able to maintain the noise level reasonably low.
The diamond borehole is very applicable. It is often used to obtain culverts for the purposes of the sewage, ventilation and electrical systems and also for the perforation of the cable passages, inspection holes in the sewer, reinforcement rods or for taking the material samples.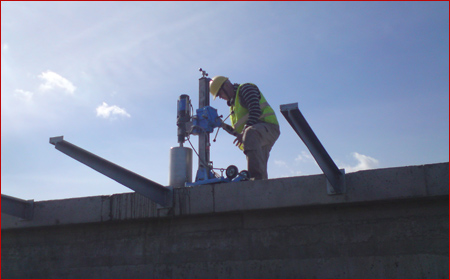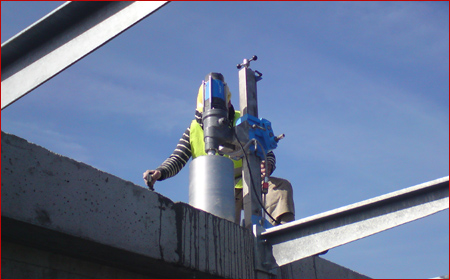 Cutting
The diamond technique cuts are highly applicable when standard / traditional impact methods fail or would require far more work and time.
Sections made by the diamond blades are precise, silent, quick, dust and impact free and they are hence safer for the treated material. The equipment and the method themselves enable to maintain the noise lever low in comparison with the traditional techniques.
There are many ways of using the diamond section technique but the most frequent are cutting the doorways, openings for the windows, dilatation, trenches for various systems and all kinds of correction cuts.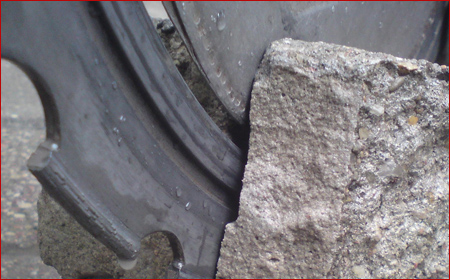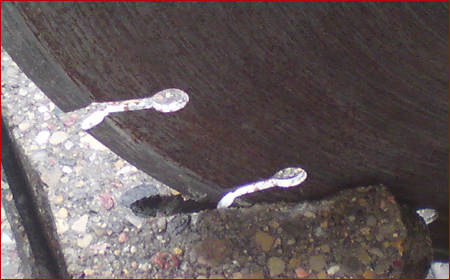 Demolition
There is a feasibility of the selective demolition and pulling down of buildings and compartments that can not be done by heavy construction equipment
There are situations when the building or its part can not be demolished due to the safety regulations or different buildings situated in the vicinity. The selective demolition may be applicable when only certain parts of the building are to be knocked down and the other parts have remain operational.
Throughout the demolition process certain elements are cut by the diamond blade saws in order to maintain safety of the building in the parts where it has to be operational.